Farm cottage "The Old Stoeve" is located in Nieuwolda, in the north east of Groningen and in the center of the Oldambt. Build on the remains of a 16th century Benedictine convent, this century-old farm cottage breathes the history of the northern farmlands.
The living area of the cottage was turned into a group accommodation which sleeps up to 20 people. Pets are welcomed too.
In the accommodation you'll find 7 bedrooms, 4 toilets, 2 showers, kitchen, living room, dining room and fitness area. The barns are used for agricultural purposes and are therefore excluded from the accommodation.
On the ground floor of the cottage there are 3 bedrooms:

1 room for 2 persons (with fixed sink)

1 room for 3 persons


1 room for 4 persons (with fixed sink)
On the first floor (accessible by using a steep staircase) there are 4 bedrooms

1 room for 4 persons



1 room for 3 persons


1 room for 3 persons
All beds are provided with duvets, pillows and extra blankets.
Bed linen sets are for rent, which includes a fitted sheet, duvet cover and pillowcase.
Camping beds and a children's box are available.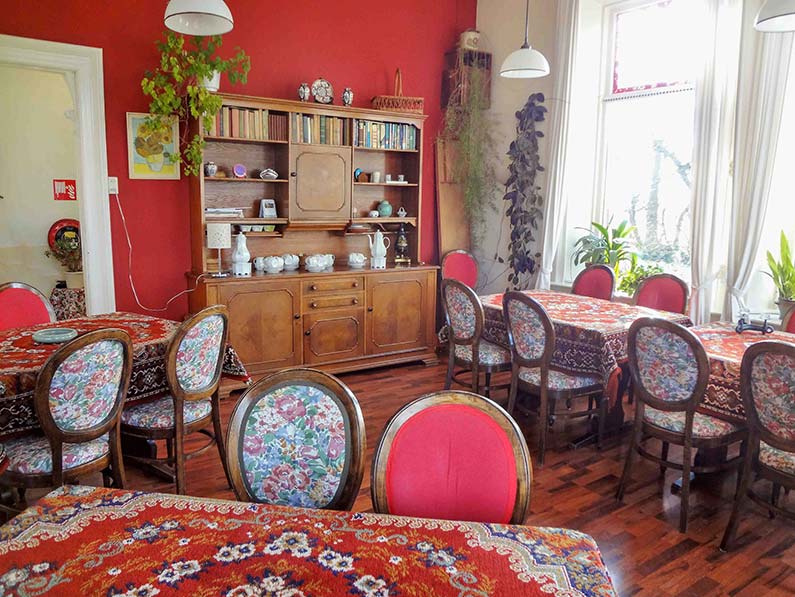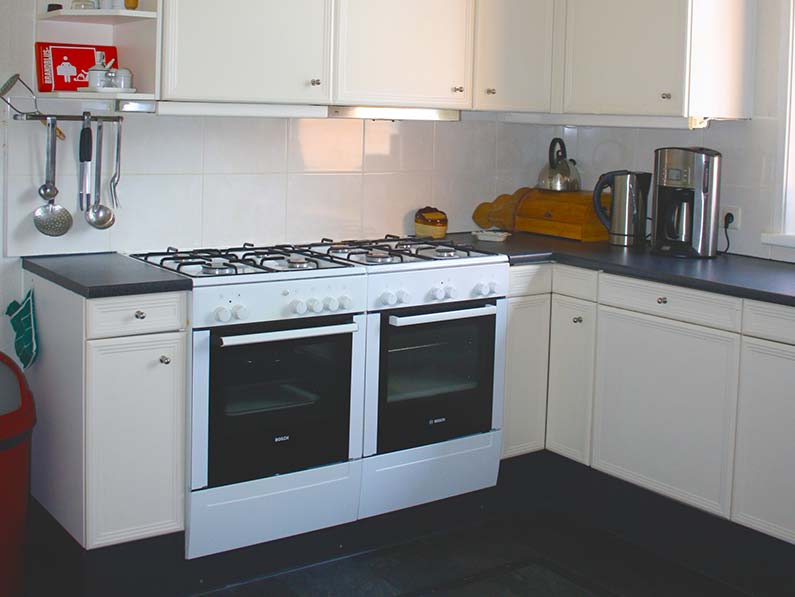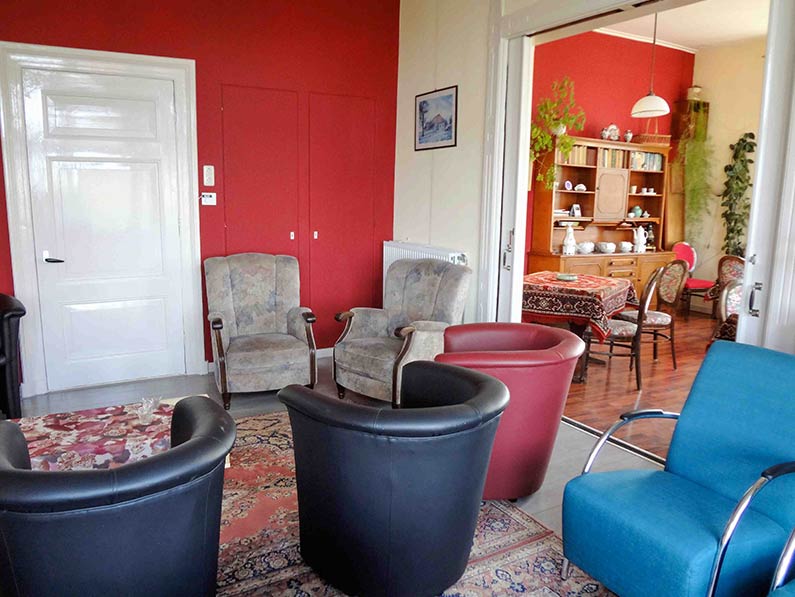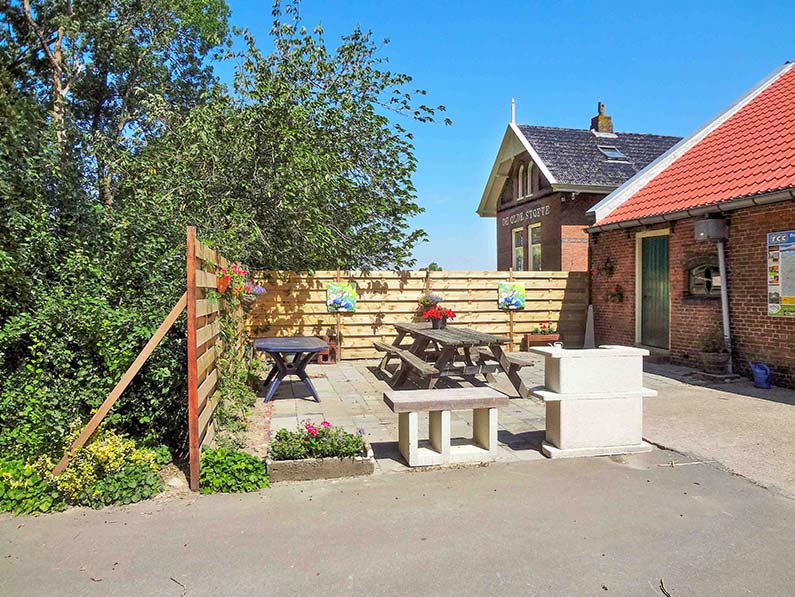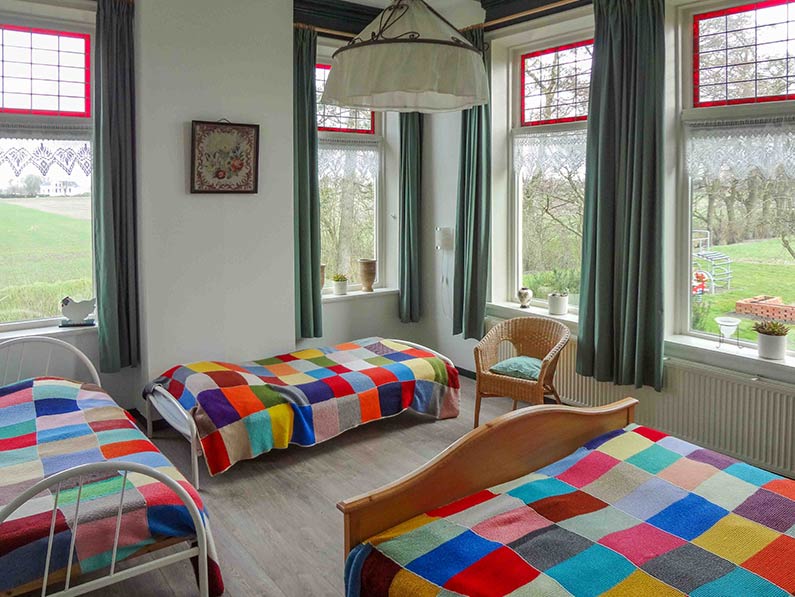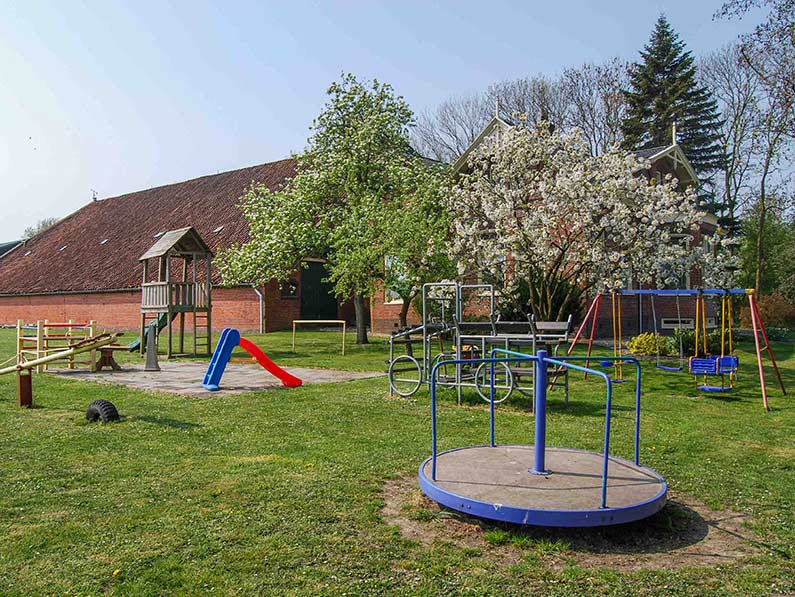 Hoofdweg Oost 6
9944BX Nieuwolda
The Netherlands
+31 596 541670
+31 6 27005014